Neil turned us on to an inexpensive Movie theater.
$1.50 for admission, so all six of us got in for the price of a regular movie ticket. The movies may be a few months old but I can't remember the last time I attended an opening weekend premier.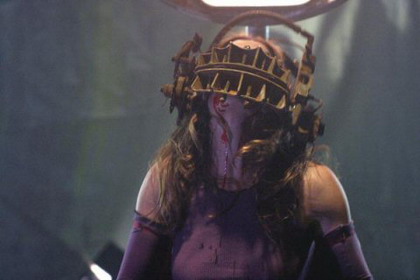 Mike and I watched Saw last night on DVD and today we watched Saw II at the theatre. It's got it's share of gore but I liked the premise, enjoy the life you have been given.
Everybody else went to see another flick, I can't remember the name of it but it starred Brad Pitt's ex. One of those feel good, never happen in real life, wish my life was like that kind of movies.
My Blockbuster card is in the trash now, why rent when we have our own private theatre only 10 minutes away.
---