A few weeks back I was researching domain names and came upon the Valley Haven School web site.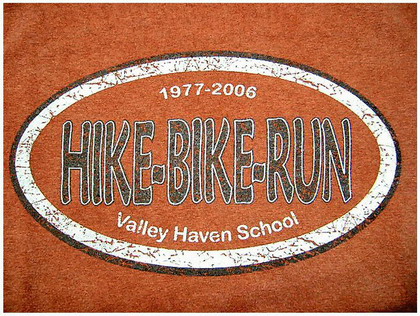 ~ the Valley Haven 30th annual Hike-Bike-Run fund drive ~
Being an avid biker, I shot off an email to Tony Edmondson, the school's director. He was nice enough to assist me in getting the red brick t-shirt featured here.
Number one son Bert, who was born in 1977, received a gift from Tony of the t-shirt from last year's event.
If you dig back, you'll find out what street I live on ;)
I want to ride my bike
I want to ride my bicycle
I want to ride it where I like
---