The Christmas music has begun to play.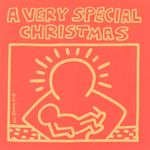 Our second Holiday season in the Charlotte area and it's starting to feel like it's time to break out the egg nog. The temperature will be in the 20's tonight and wood burning fireplaces permeate the air.
Our bodies have gotten used to the cold weather by now, it feels good outside, makes you want to go for long walks. We're hoping for some snow this year, can't wait to have a snow ball fight with the neighbors.
Listen to what I say!
Pray for peace, people, everywhere
---