Mommy I'm feeling sick.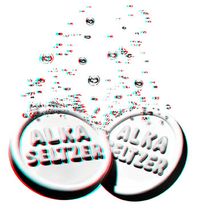 Growing up in the Northeast, I would come down with the flu every fall. Living in Florida, this never happened to me since there are no seasons, only varying degrees of heat.
Fall is in the air and I've been shaking off the flu symptoms for the last few weeks. When I start feeling strange, I pop some Alka-Seltzer Cold Plus tablets into a glass of water. A short time later I'm napping off the effects and waking up feeling a whole lot better.
So I'm like a kid again, reliving the past with fond memories of Vicks VapoRub permeating the house.
Got a head cold
Got a chest cold
And its three days old
---