Picked up 3 of these at Home Depot.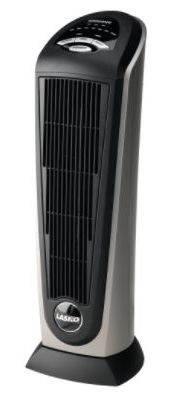 Winter has arrived and we needed some more heat in a few rooms. The Sun room, where I have my office, gets rather chilly at night and the gas furnace has a hard time heating the two upstairs bedrooms.
With Gas prices rising, a few space heaters in the house should allow me to keep the thermostat lower, thus reducing my monthly bill. I run the gas fireplace at times, it's cheaper to run than the furnace, but it warms up the downstairs too quickly in our view.
I placed one of the heaters next to my desk, oscillating in low, it keeps my feet warm and my hands don't feel frozen on the mouse. The upstairs rooms are nice and warm, I have them also set at the lower setting and it feels comfortable.
As the first snowflakes fell
I realized all was not well in the camp
The kids caught bronchitis
The space heater ran out of diesel
---