While on hold for 30 minutes today.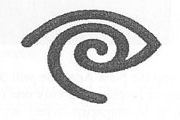 The recorded message stated, have the convenience of one bill for your Cable TV, Internet and Phone. This would be great if the uptime was reliable but lately I've had my share of outages.
The Internet went out this afternoon, the outage lasted about 3 hours. That's 3 hours without any form of communication, no e-mail, no VOIP service. The Digital Cable box was fine but the other TV's with standard cable had snowy pictures.
Thankfully I have a cell phone to report problems or else I'm knocking on neighbor's doors to use their land line. If we are to rely on one company for all our needs, reliability has to mimic the light switch.
It's a shame, Time Warner's services are very good, the Digital Cable looks awesome, the Internet connection is fast and their customer service personnel are very friendly.
We make more dough then Keebler elves in bakery's
Don't hate me, hate the game
Don't hate that we make change
---