After cleaning up the last of the fall leaves, we decided to expand the backyard patio using shale rock and sand.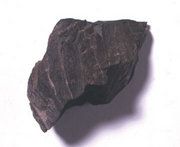 Shale rock borders the pond and is used for the waterfall, so using it for a new patio area seemed logical. Also, it's a lot less expensive than outdoor tiles but more time consuming to lay down. Working with shale is like doing a 3 dimensional jig saw puzzle, not only does every rock have a unique shape, it also has different thicknesses.
The extra 90 square feet of patio area came out looking good, the different colors in the shale make for a very unique space.
And if you listen very hard
The tune will come to you at last
When all are one and one is all
To be a rock and not to roll
---