This past week I cancelled my cable subscription.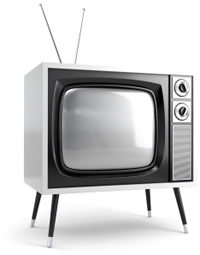 Placed a call to Time Warner, told the rep that I wanted to cancel my cable, it took a much shorter time than I had anticipated, I guess it's happening quite often lately.
Upgraded my internet connection to the fastest Time Warner Charlotte has to offer, I'm now getting 50Mbps down and 5Mbps up on the Ultimate plan. Internet is all we need at our house, sprinkle a few rabbit ears for the local high-def channels, and we're fine thank you.
With the Ultimate internet plan came a new cable modem, an Arris DG1670A. This is a combination cable modem and dual-band WIFI router. The DG1670 appears to be handling the network load of our 11 active devices, the troops are happy. The WRT54GL has been retired for now, after giving me 6 years of great service.
With the economy in the toilet for many years, I can't understand the reasoning behind Time Warner Cable's rate increases. Who can afford a $150 cable bill these days? Instead of lowering their prices, as technology advances reduce overhead costs, they go and invent the $5.99 modem fee and their latest, the $2.25 broadcast fee.
Every year I had to place a call to Time Warner Cable to fight increases in my cable bill, let's just say I got tired of arguing with the reps, we'll leave it at that.
Man came by to hook up my cable TV
We settled in for the night my baby and me
We switched 'round and 'round 'til half-past down
There was fifty-seven channels and notin' on
---