Without much fanfare, Debian 7.0 'Wheezy' was released on May the 4th be with you.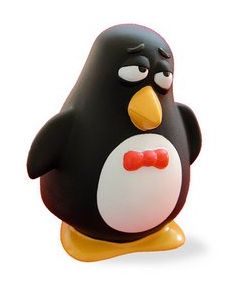 Linux continues to be the step-child of the tech industry, powering the web in relative anonymity, while the darlings of Wall Street, like Apple and Facebook, continue to dominate the headlines.
You'd think that we couldn't live without an iPhone and a Facebook presence, I do quite fine thanks for asking, but I don't know what I'd do without my Debian GNU/Linux operating system. 'Wheezy' the penguin seems only fitting for the 7.0 release.
Some time in the next few days I'll do the apt-get dist-upgrade dance on my computers and virtual machines. I want to monitor the Debian support forums looking for any gotchas before I take the plunge. I'm pretty psyched that Wheezy has reached stable status, an old geek like myself has little to get excited about nowadays, I don't do fads, I just do.
When the road looks rough ahead
And you're miles and miles from your nice warm bed
You just remember what your old pal said
Boy, you've got a friend in me
---