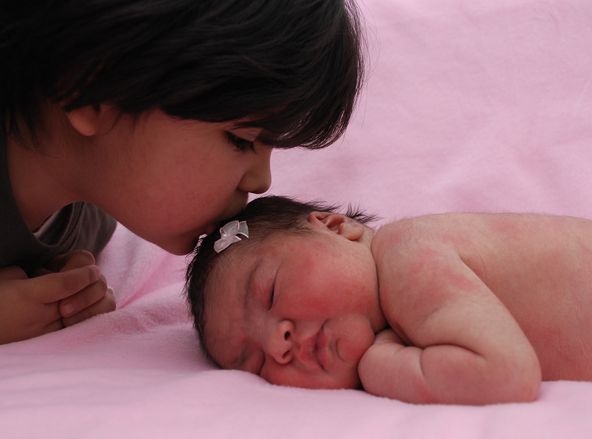 Jayden Anthony gives Gianna Marie a kiss.
Gianna was born on December 14, a week old today. She sleeps most of the day, waking up for breast feeding. Jayden, who is 3, loves his new baby sister and can't get enough of her. He's into Super Mario and outplays me already, smart kid.
Proud grandfather, they call me Dude.
Grandma got run over by a reindeer
Walking home from our house, Christmas eve
You can say there's no such thing as Santa
But as for me and Grandpa, we believe
---