Woke up this morning and headed out to Haulover Beach.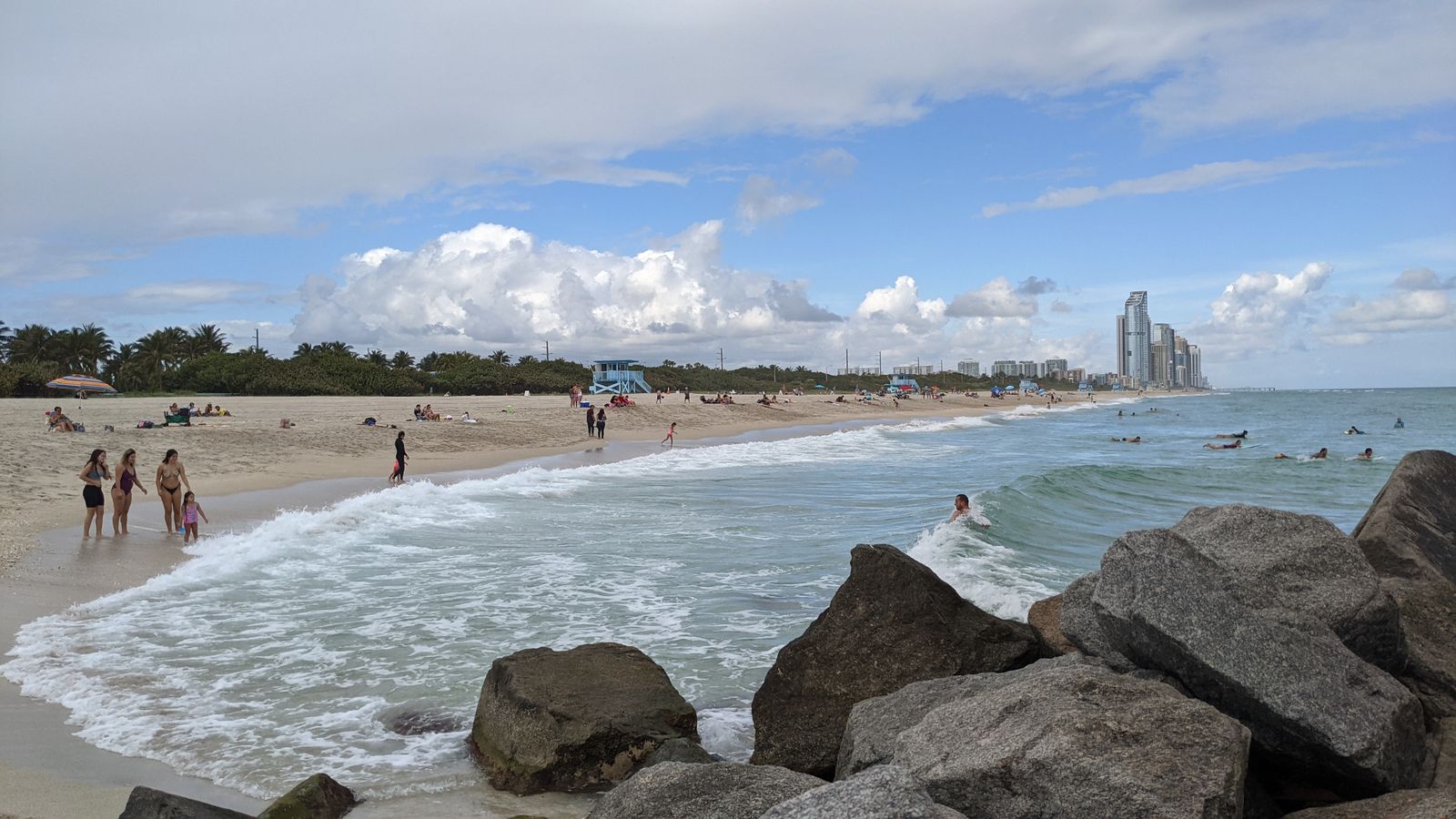 The weather was great, breezy, cool, overcast. Did some fishing but I enjoyed walking on the beach the most. The beach was full of dogs frolicking in the water, pretty good swimmers.
Supposedly, there's a stretch of nude sunbathers, but I did not see any in my walks up and down the beach. Shoes off, barefoot in the quicksand that is the shore, getting smacked by waves, it felt like the old days when I was a kid on Jones Beach.
One of the reasons we headed out there was to see the million dollar boats come into the inlet. I've seen many videos posted from the exact spot we stood on, but all we saw were jet skis flying over the waves. The huge yachts you see on YouTube are rare sightings, these videographers sit out here all day for a reason.
Water, so relaxing, and it's minutes away.
---
Oh, the good life
Full of fun, seems to be the ideal
Mmm, the good life
Lets you hide all the sadness you feel
---