Life is good on Houseboat #4, I really can't complain.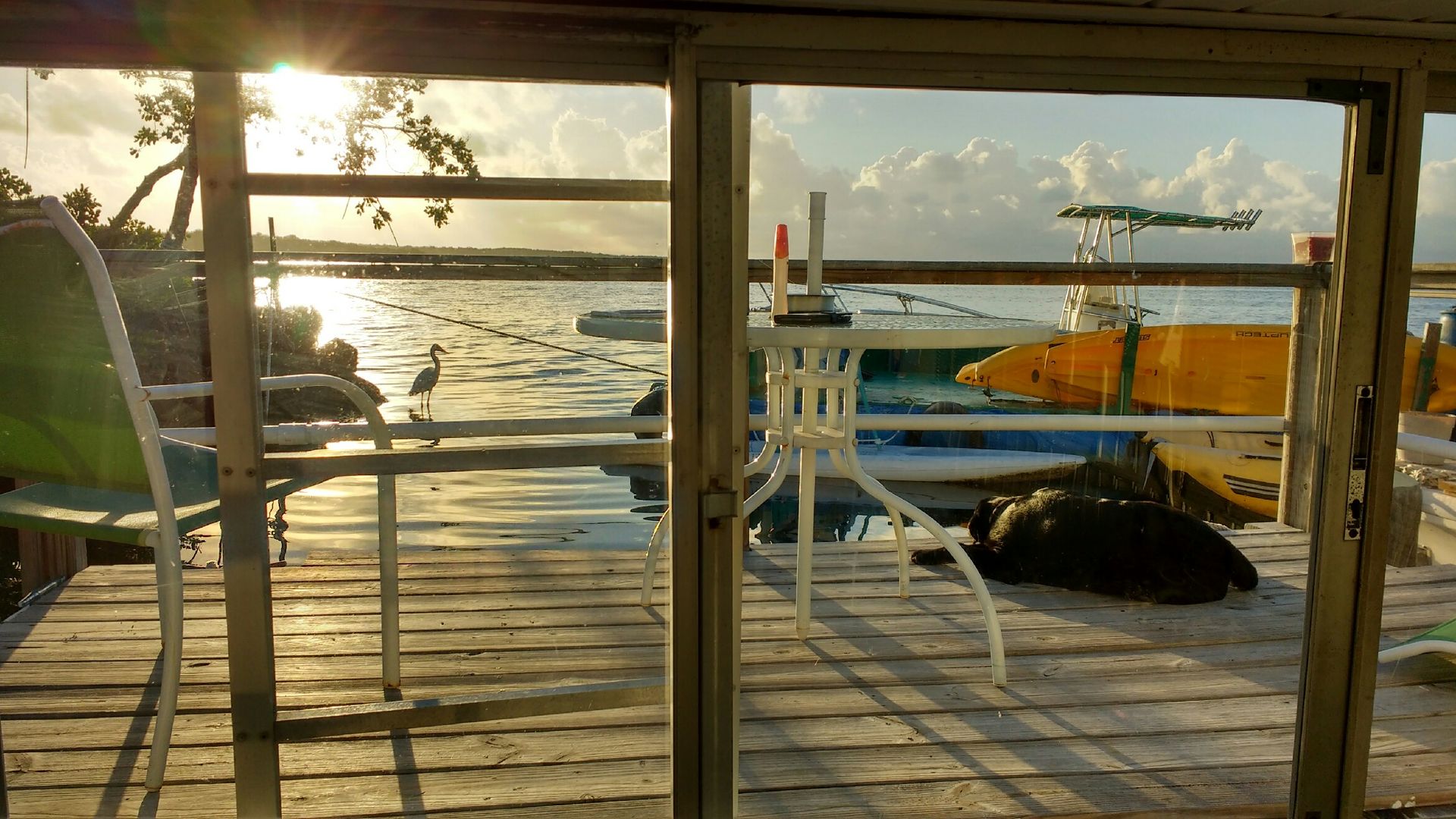 Moved from the Boatel to a private houseboat, Key Largo is growing on me. The houseboat has plenty of space for Rosie and I, with a full kitchen for frying those fish I catch off the back porch.
There's a 25 foot Mako on the back dock, along with kayaks, canoes, windsurfers and an inflatable boat for rescues. John Pennekamp Coral Reef State Park is a 10 minute kayak trip with favorable wind and surf conditions.
My mountain bike serves as the main mode of transportation, Publix is a short 15 minute ride away. I've been biking up and down Key Largo, introducing myself to the locals, "Hi, I'm Bert, the new geek in town".
Crib death has been crossed off the bucket list ;)
People you meet, they all seem to know you
Even your old friends treat you like you're something new
---