Broke out my jeans today, in the low 60's this morning.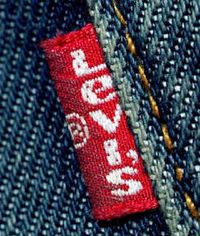 For the longest time, it feels like forever, it's been shorts weather. My Levi's jeans, well they've been hanging in there in the closet, looking at me everyday wondering why I had abandoned them.
My normal attire of jeans and a t-shirt, has not been possible with 95+ degree weather of late. This crazy weather, attributed to a shift in the jet stream, not man-made mind you, has taken a toll on all of us.
Jeans have been my preferred dress code since I can remember. During the Disco era of the 1970's, I got chastised for not wearing polyester pants and platform shoes, like everyone else in my girlfriend's circle. My combination of jeans, t-shirts and boots was not proper attire for listening to K.C. and The Sunshine Band, I surmised.
All those jeans that offended are in a box today, torn and frayed. Ironically, it's the fashion rage these days, who would of thunk? If I got flack for wearing jeans, torn jeans were exponentially worse. I had to walk alone in the mall, keeping a safe distance from the cool crowd I had arrived with, their colorful shirts acting as a homing beacon.
Today I took my jeans off the wooden hanger and slipped them on, it felt really good. Put on a t-shirt, and an old pair of sneakers, or tennis shoes, as the in crowd would say. And headed off to the Goodwill to find more jeans and t-shirts, gotta get ready for fall fashion season.
That's the way, aha, aha
I like it, aha, aha
---