Why is Photobucket wanting to upload my media?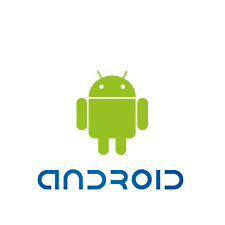 This past weekend, I got an Ascend II from Cricket, my first Android device. All week, I've had to sneak the phone away from my significant other who uses it to keep abreast of celebrity gossip.
Much to my delight, the Android 2.3 (Gingerbread) operating system is very responsive on a single core 600 MHz processor with 256 MB of RAM. Storage is provided by 512 MB of ROM and a 2 GB SD card.
So onto my week of discoveries:
The only way to get rid of factory installed apps, is to root the device. Photobucket, a service that I don't use, runs constantly gobbling up precious

RAM

. I didn't want to root the phone until I retired it to a Wi-fi only device, but Cricket is leaving me little choice.
The market app doesn't show me all the apps, like Adobe Flash or Mozilla Firefox. It could be a Cricket specific filter that's on for some reason, Unknown sources is set to on in settings, don't see anything else to configure.
Navigation is excellent, saved us the expense of a

GPS

device for the car. For our usual walks around the hood, the walking mode, replete with satellite aerial imagery, means we can venture into uncharted areas without the fear of getting lost and having to be saved by the Postman.
Gaming is nice, been playing the free Racing Moto app with much appreciation for all the sensors built into the phone. If I get a Galaga app, my wife will never see the phone.
Must start looking into using a mobile aware theme on all my websites. Having to swipe left and right to read a website gets old after awhile. It's the reason the Android image is floating to the right of the article, most often I float images to the left.
Battery life is great, all day tinkering with the phone on a single overnight charge. The red light that illuminates while charging makes an excellent night light.
When I am king, you will be first against the wall
With your opinion which is of no consequence at all
---