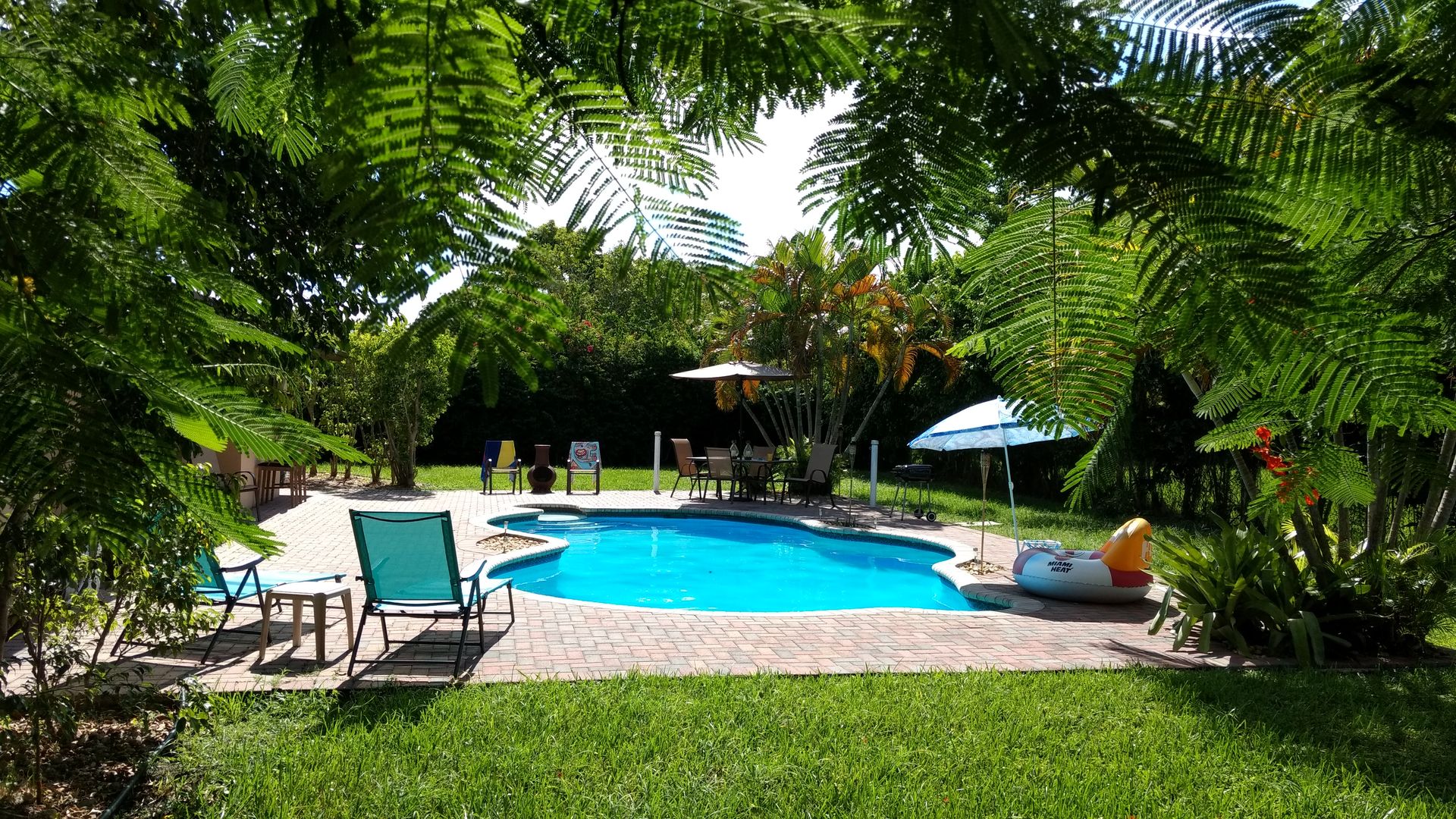 What can I say, it's been tough returning to the keyboard.
We left Charlotte four months ago, stayed here and there until we found our dream home in South Miami. My days are spent by the lovely pool pictured above, George Hamilton would be proud of my tan. My aches and pains from this past Winter are gone, I feel like a brand new man.
Afternoon Pina Coladas anyone?
In one way or the other we're all refugees
Living out this easy life below the banyan trees
---