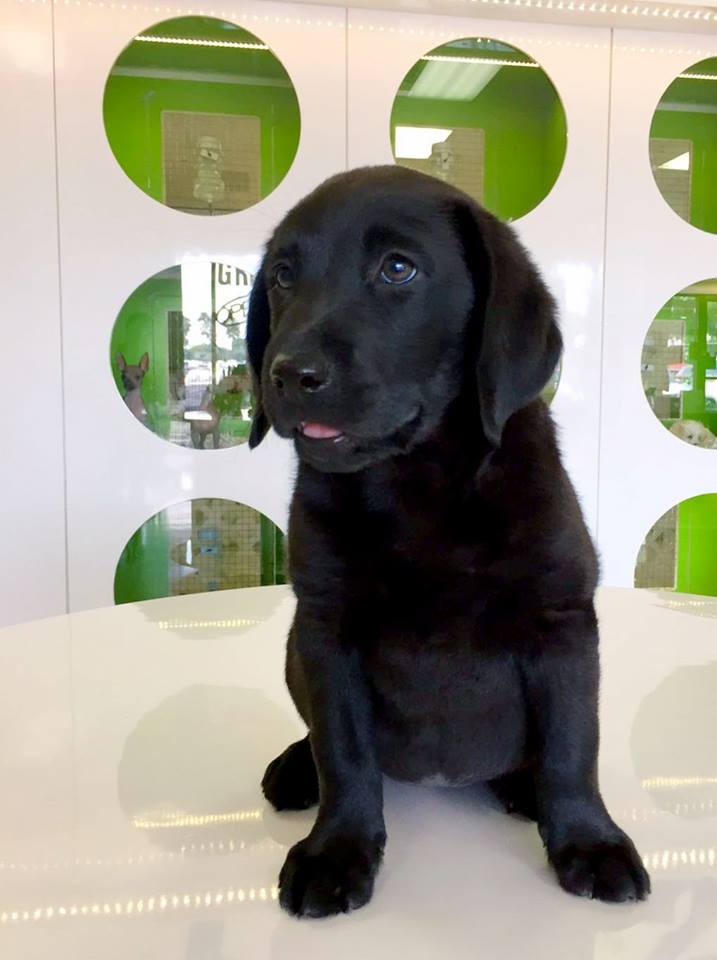 Rosie, the black Labrador Retriever, my new dog.
Born on March 23 of 2016, Rosie is an Aries, a truly passionate and enthusiastic soul. She's weighing close to 30 lbs at 5 months, I figure she'll be around 60 lbs at the 1 year mark.
Rosie's dad's name is Shelb's Kudo and her mother's name is Lucy's Lady, both AKC registered labs. The breeder's name is Cindy Jensen, I plan on contacting her for some pics of Rosie's family.
Rosie is my last dog, she'll be my companion for the last stretch, my golden years. I think I made a good choice, she's such a sweet puppy.
She was standing at the load-in
When the trucks rolled up
She was sniffing all around
Like a half grown female pup
---