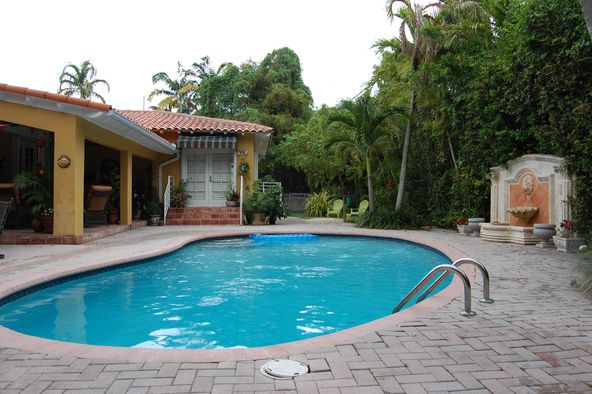 Spent the last month in Miami, my view for the entire month is pictured above. I did venture out one day from the confines of the backyard, I never went out again. The bumper to bumper traffic, the oven like heat and the hurried people made me want to return quickly to the glistening pool. Miami, see it like a native in swim trunks and a bottle of water in your hands.
The heat and the cut it with a knife humidity were like a workout, aerobic exercise was not needed. In the course of the month, I lost close to 10 lbs. Mind you, I wasn't just sitting around, I was keeping the pool clean and doing chores in the backyard. About every hour I'd jump in the pool to lower my body temperature, or else I would've had a heat stroke.
After 7 years of North Carolina weather, my body was not used to the heat and humidity. All I had to do was walk outside and I'd start sweating on queue. I have no idea why there's any overweight people in Miami, do they ever leave their air conditioned confines?
All in all, I had a good time. I got a nice tan and toned up with little effort.
Here I am in the place where I come let go
Miami the base and the sunset glow
Everyday like a mardi gras, everybody party all day
No work all play, okay
---