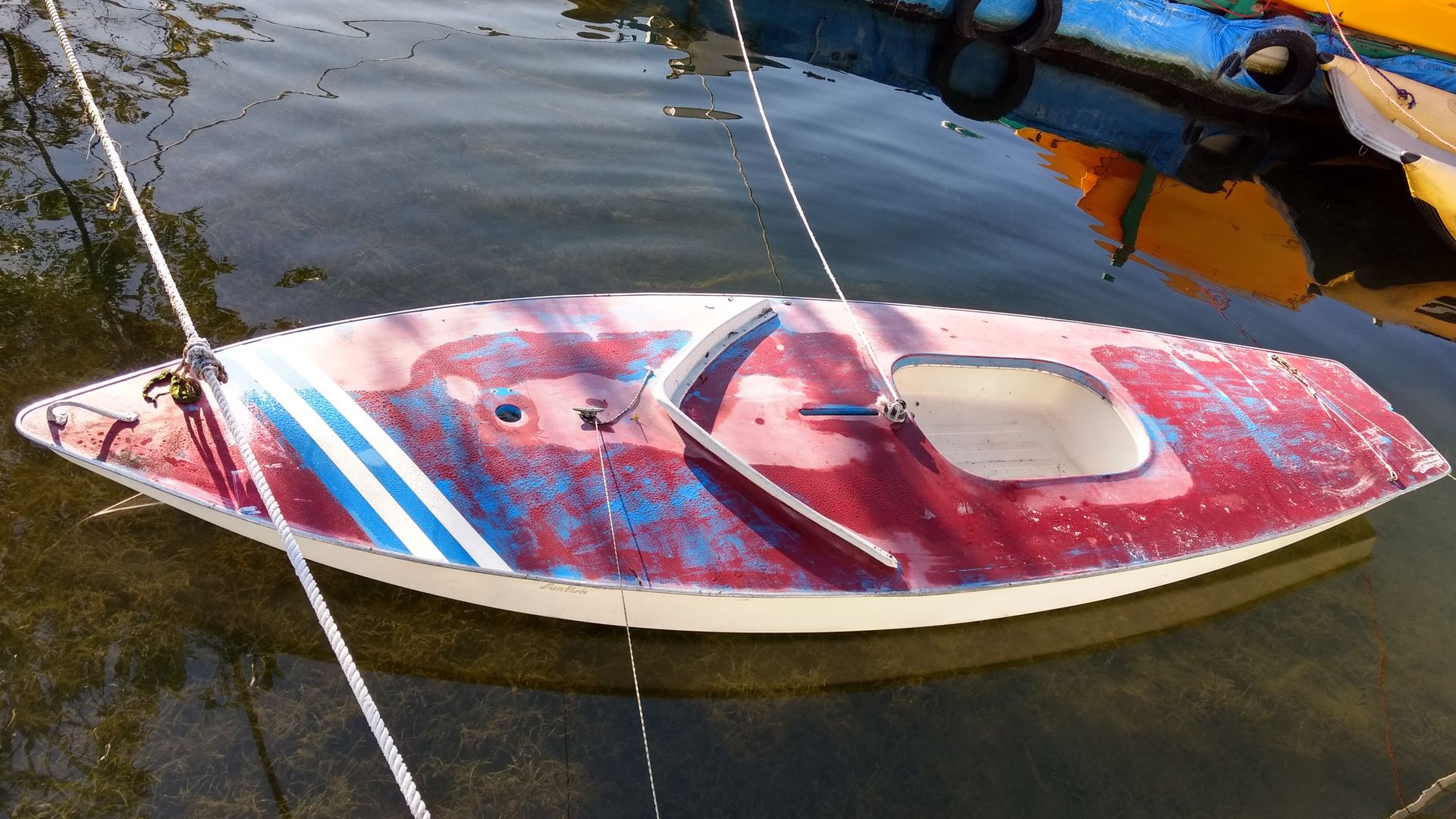 The Sunfish, my personal watercraft, comes in Cuban flag colors.
Need to get some sails for it, and the assorted rigging to make it a full-fledged sailboat, for now it's a big Kayak. I can make it out to the mangroves, across Largo Sound from the Boatel, in about 10 minutes with favorable conditions.
Mornings with glass like water, we go out to catch the sunrise amidst the Egrets, Manatees and Jelly Fish that inhabit the mangroves. There's miles and miles of protected coral reef, thanks to Pennekamp, Largo Sound is an incredible place to be spending Spring and Summer.
Starting to catch up with my digital side, from Xmas on, I've been in Paradise mode. Emails have accumulated, websites left a wanting and projects on hold. Time to get going, but first look at that Sunrise ;)
Tough me up
Never stop, never stop, never stop
You, you, you make a grown man cry
You, you make a dead man cum
---