Table 14 Bar & Restaurant is a signature restaurant in Coconut Grove at The Mutiny Hotel.
Table 14
Table 14 is the product of Chef de Cuisine, JC & Cristina Digon's vision and passion for good times, good food, and good friends.
"We love a delicious, professionally cooked meal, as much as we love to entertain guests and meeting new people, everyday. This our dream come true and we want every patron to feel at home in this magical place."
Saturday night feast
Nicky says, let's get out of the house and unwind the brain. So she takes us to her sister's restaurant at the famous Mutiny Hotel.
Cristina and JC greeted us warmly and were excited to see Nicky. The restaurant is so cool, the view of the Mutiny pool's waterfalls just chills you, our brains started unwinding.
Cris started us off with specialty beers for me and her own concoctions for Nicky and Mike. The occasional shot of Glenlivet did make it's way towards yours truly, gracias Cris.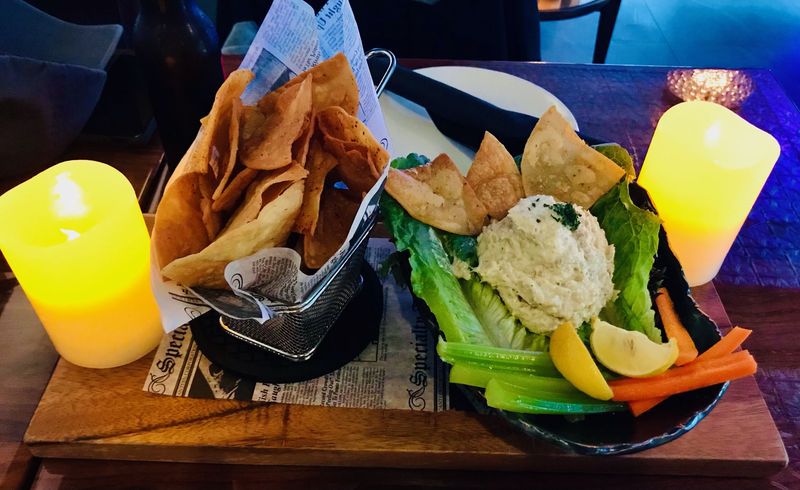 JC started us off with a smoked Mahi-Mahi dip with chili lime corn chips. Then it was on to homemade pretzels that we dipped in gooey beer cheese. Cris brought out fried macaroni and cheese balls with bits of bacon floating inside to top off the experience.
The sensations I felt, as I partook of the meal, only solidified the excellent choice Nicky had made. Our stomachs had unwinded our brains, we couldn't think about anything else but the good food and the excellent company.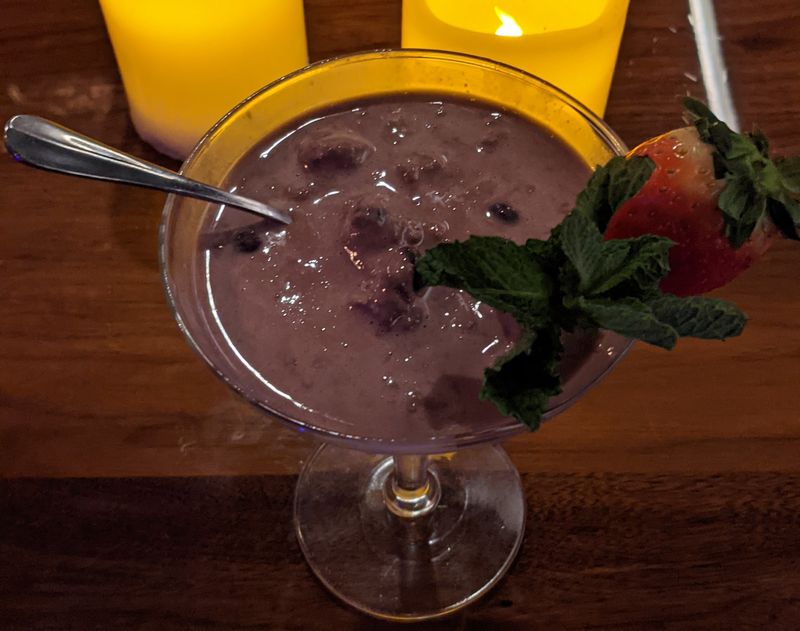 JC surprised us with a chocolate desert that gets it's kick from Jack Daniels Single Barrel.
What can I say, Jack is one of my favorite liquors and who doesn't like chocolate? Would I have thought of mixing the two? Probably like, not ever.
Hershey's kisses and a bottle of Jack are on my grocery list.
Table14.bar
When Cristina and JC opened the restaurant, the domain name Table14.com was taken, so they settled on Tbl14.com. Nowadays, I explained to them, there are a lot of top level domain names to choose from, so you can keep your full business name in the url.
Namecheap to the rescue on a mobile platform, and voila Table14.bar was born.
---
Hear the voice of love that's calling
There's a chair that waits for you
And a Friend who understands
Everything you're going through
---