Danica Patrick finishes the Daytona 500 in 8th position.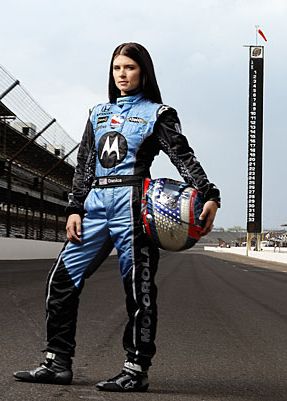 Overall it was a rather boring race, I mean how can you find it interesting to see a train of cars circling the track lap after lap.
Nobody could pass, they were all stuck on the top line hoping their cars wouldn't overheat. Only one fast line around the track, so it came down to pit road speed.
By the 83rd lap, the Fox televised event became background noise as I went back to working on my computer. The norm was 5 laps of racing then 5 minutes of nauseating commercials, cutting away so often does not a loyal viewer make.
Auto racing, it's a sport I've always been fond of. I can't wait till March 17th when the Formula 1 season kicks off in Australia. Sorry Nascar, a long train of cars scared to get out of line is not racing, it's rush hour traffic on the L.A. Freeway.
If I can just get off of this LA freeway
Without getting killed or caught
I'd be down that road in a cloud of smoke
For some land that I ain't bought
---