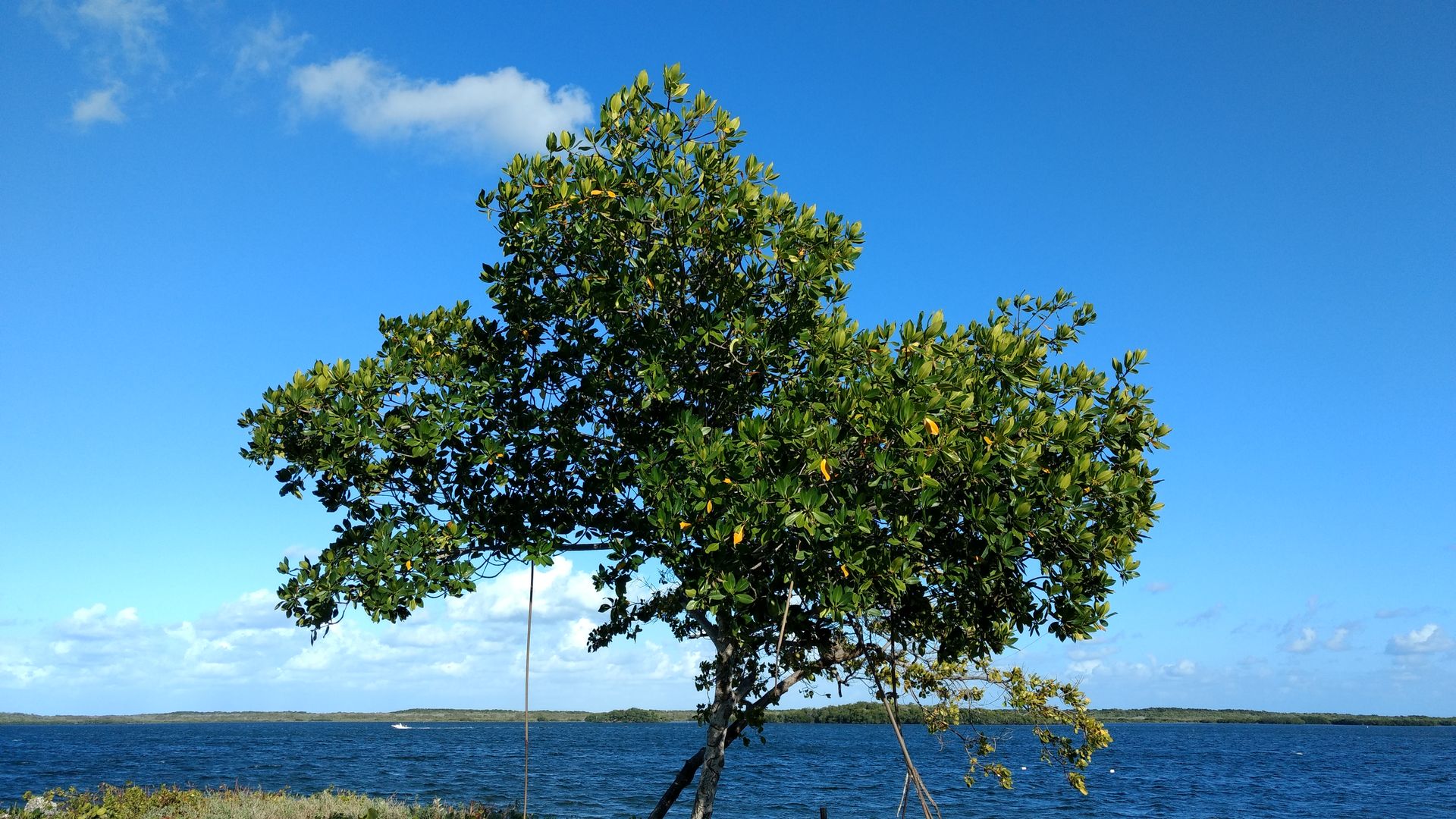 The view off the back of my houseboat contains a magical tree.
This tree holds the coral rock together at the end of our beach, it also provides a place to rope off the back of the houseboats. Sunrises shine right through it, and sunsets set it mysteriously aglow.
Four months and counting, Key Largo is still breezy and cool. The coming hot and humid July days will no doubt force me inside, so I enjoy outdoor activity tremendously at the moment.
Well, I've been afraid of changin'
'Cause I've built my life around you
But time makes you bolder
Even children get older
And I'm getting older, too
---