After 3 years in storage, the Trek Fuel 70 makes a comeback.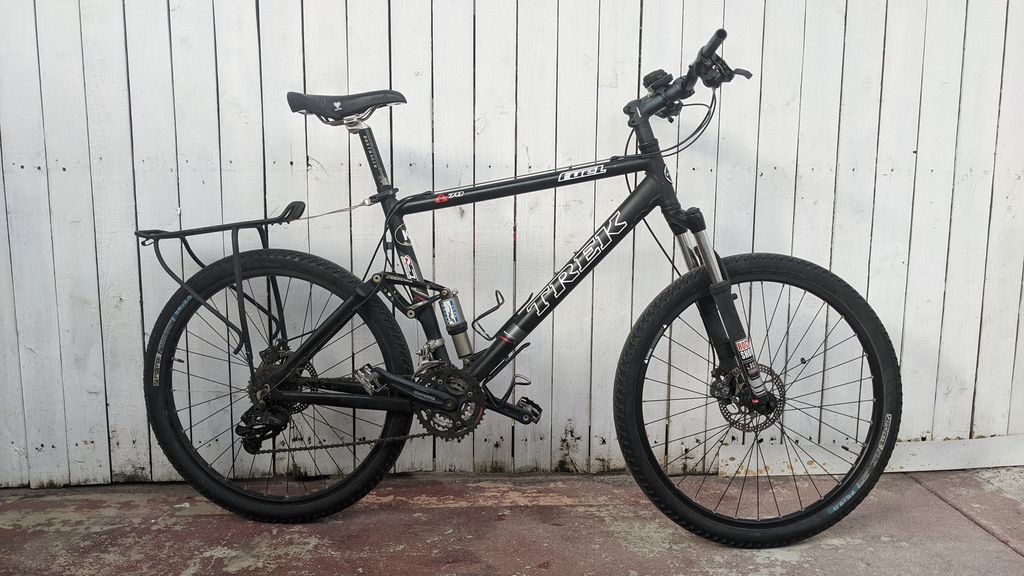 Trek Fuel 70
The Trek Fuel 70 is a 15 year old bike that has no quit. Was going to trade her in but there is nothing to trade for, every new bike in Miami has been bought. The pandemic has caused a shortage of anything sports related, bikes included.
Coral Way Bicycle Shop
Took the Trek to Ismael at Coral Way Bicycle Shop, one of the few bike shops that I trust with my bike. It took him a few weeks but he rounded up the rear shock, it had gone bad again, this is the second replacement.
With new inner tubes and a fresh battery for the computer, I was on my way, jumping curbs with ease. Ringing the bell was most fun, I had forgotten the bell's sound.
New Year's resolution
Sure missed riding, it was a pleasure to ride the Trek in this cool weather around Little Havana. Within minutes from our apartment, I was chugging down an espresso on 8th street. Then it was off to Brickell, to dodge super cars up and down Biscayne Boulevard.
Tomorrow, I'm getting up early and heading to Key Biscayne, time to test out the legs. According to my Fitbit, congrats Google, I've been getting my 10,000 steps a day since the beginning of December 2020, and it showed today.
---
I want to ride my bicycle, bicycle, bicycle
I want to ride my bicycle
I want to ride my bike
I want to ride my bicycle
I want to ride it where I like
---