We all have a favorite spot, the tree pictured here was Felipe Saenz's spot.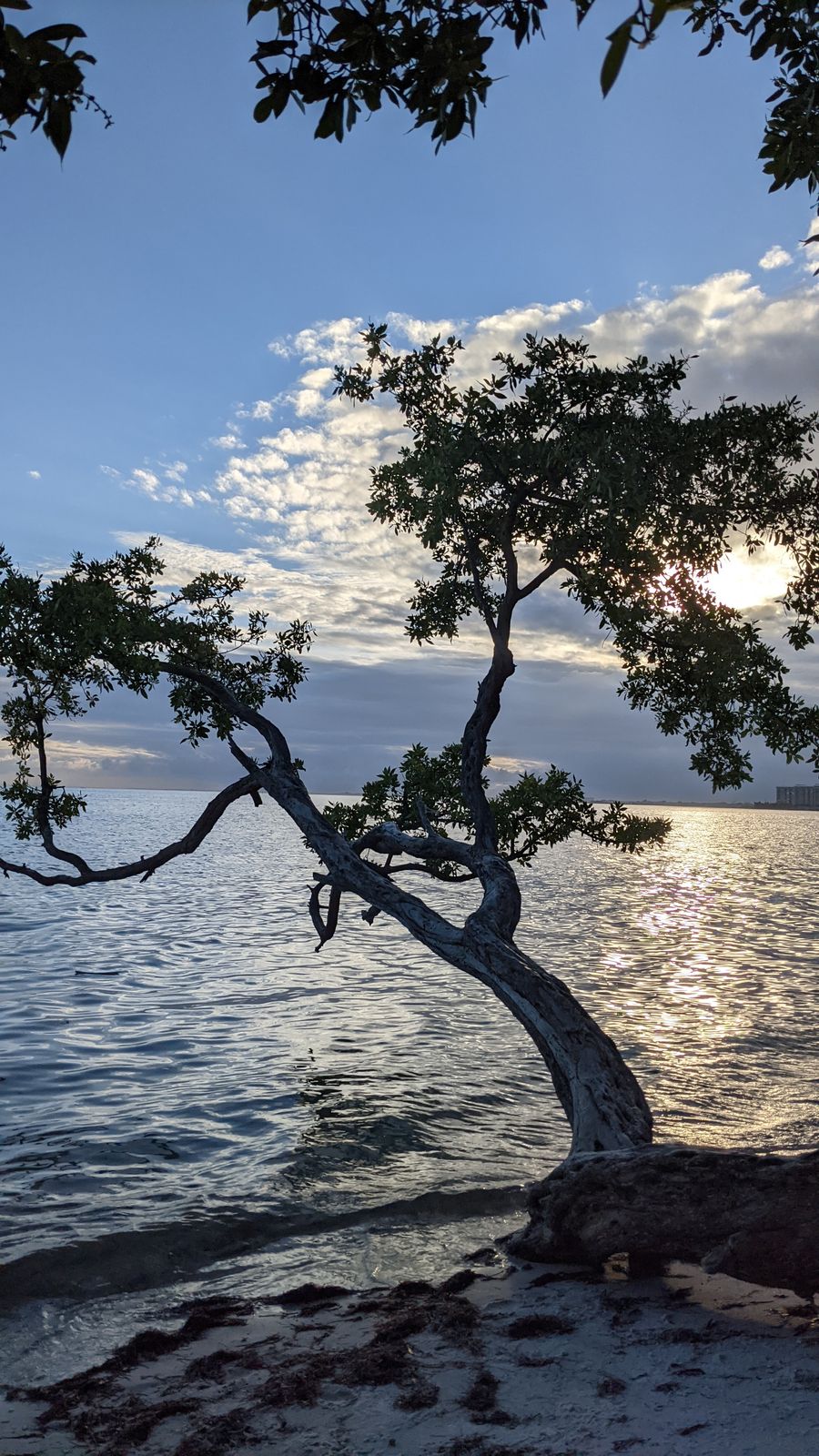 After getting back from Haulover, we took off for Key Biscayne. Driving in, Nicky points at a tree and says it was her father's favorite spot, so we got down and shared a 12 of Stella while sitting in the shade of Felipe's tree.
Felipe Saenz was my kind of guy, cause Key Biscayne featured my favorite spot when I lived in Miami during the 70's and 80's. I wish Felipe and I would of met earlier, wish we could of shared a 12 of Stella and talk about how our kids, Nicky and Mike are driving us crazy ;)
We all have our favorite spot, or at least I hope you do, a place that makes us whole again, gives us perspective on our lives so we can persevere. The waters in Key Biscayne saved me from the concrete hell of Miami, toes squirming in the sand, feeling alive. Dale!
---
He's got this dream about buying some land
He's gonna give up the booze and the one-night stands
And then he'll settle down
In some quiet little town
And forget about everything
---