Where all the magic happened, until yesterday.
Gina
CMS

Inspirational Office
Took the photo yesterday morning, the picture wall being basked in sunlight one last time.
This has been my office for the last number of weeks. I thought my stay would be longer, nonetheless, the time spent in this space, door closed, music blaring, stocked mini-fridge at my feet, did the trick.
Gina CMS was born here, you can say that to my grand kids.
Gina
CMS

Relocated Office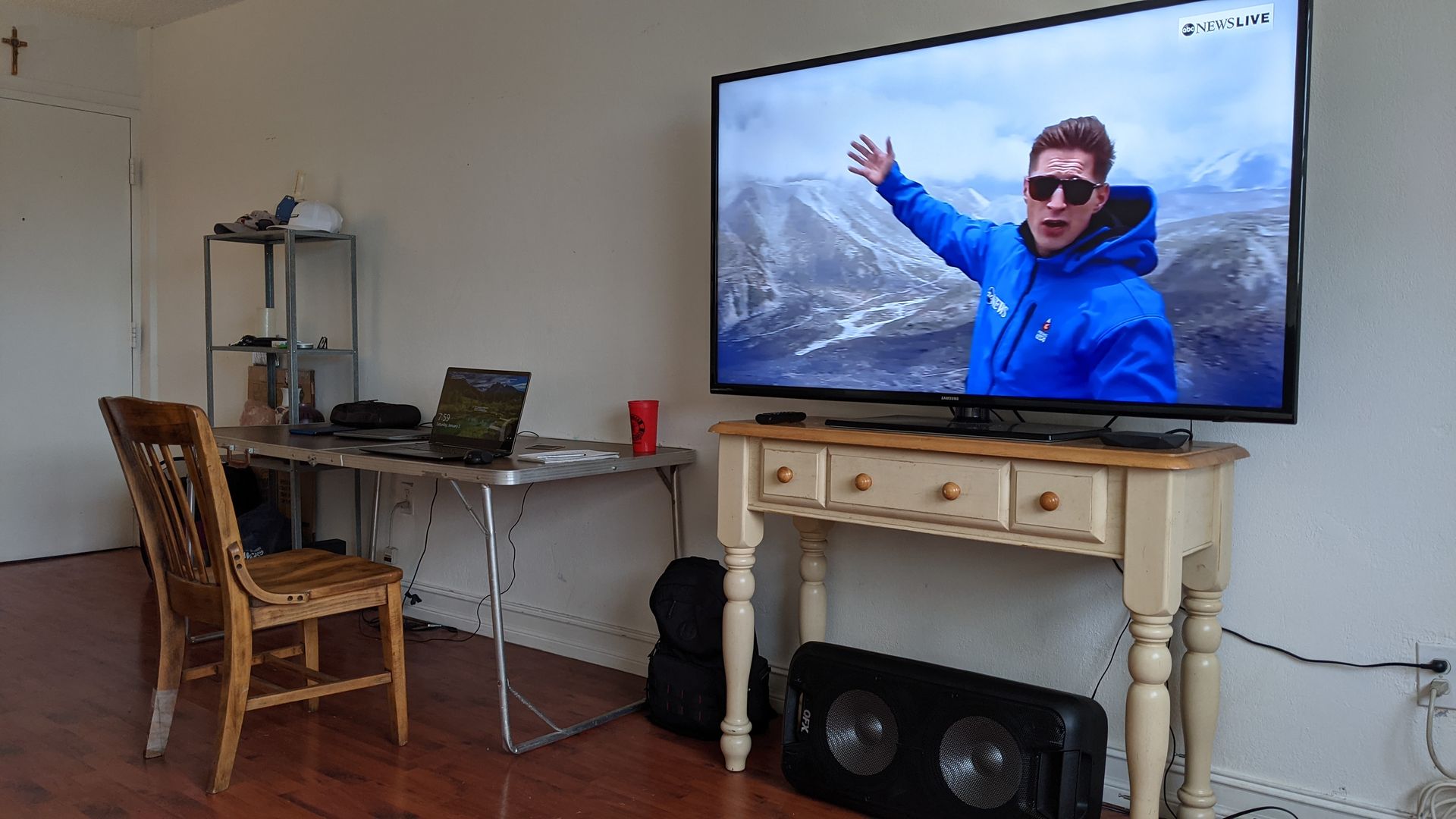 This is our new location, music blaring is accepted at all hours, loud exuberant enthusiasm is most encouraged. Our view of the high-rises on Brickell, reminds us that they are blocking our view of the ocean. Wall to wall skyscrapers, that magnify the morning sunlight and bake whoever fell asleep on the office couch.
Miami, no rules, no hours, you can feel the pulse, the energy coming through the open windows. The sound of I-95 South winding it's way to US-1, the tenants washing a load of clothes to salsa. I spot a Herman Miller being used as a patio chair across the way, I barter Christopher for it, mine's in storage again.
Erratic as it may seem, moving to a new location does inspire. Back in 2004, my home office met a similar fate, the glare of the monitors at night was too much, come to sleep. Moved the office to Gina's House, and the rest as they say, is his story.
Inspiration
Back in 2004 it was my mother Gina who gave me hope, Tenga fe mi hijo.
Today I have a similar muse, a friend who saved me 4 years ago, who gave me hope when I was at a very dark time. She took all the hate in my heart and burned it off in the morning sunrise. Replaced it with love for all by her show of kindness towards me.
Have faith my son echoes off these stucco walls, thanks to inspirational words from Maureen, my friend and the Florida Keys' own Mother Teresa.
---
The mornin' sun when it's in your face really shows your age
But that don't worry me none, in my eyes, you're everything
I laughed at all of your jokes, my love, you didn't need to coax
Oh, Maggie, I couldn't have tried any more
---